Posted by SOLIA USA on 21st Aug 2015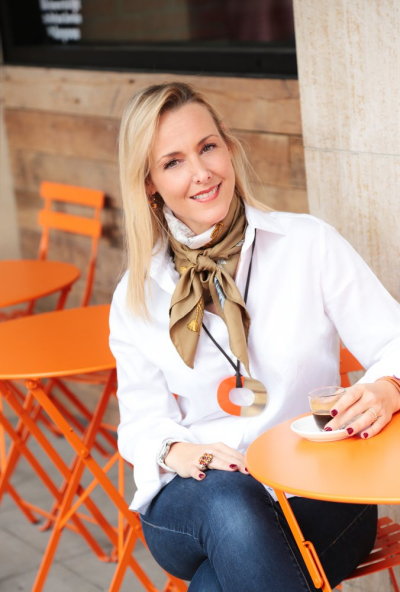 Pitchoun Bakery is a family business in Los Angeles, CA. Owners Frédéric and Fabienne Souliès are both French; he's from the South West of France and she's from Monaco, French Riviera. They recently opened An authentic French bakery café in Downtown LA promising delicious French pastries and delicious take away food, sandwiches and salads!
SOLIA recently caught up with Fabienne for a short interview about her experience working with our products. Following is a transcript of the interview... bon apetit!
When and how did you first discover Solia products?
I have known SOLIA for many years as we are French and we have been involved in the Food Service Industry for many years.
What is your favorite, most-used Solia product?
The SOLIA 6.7 oz Bodega disposable catering cup, we use it for veggie sides. Also the SOLIA 4 oz Bodega disposable catering cup, we use it for fruit salads and our 'Parfait' yogurt& granola creation.
Do you use SOLIA exclusively for take out?
We use them mostly for take out, less for catering.
What is your favorite SOLIA piece?
The Bodega range is my favorite as it's sleek and modern. The more attractive our food looks, the better our sales… people begin to eat first with their eyes!
Have you ever received a compliment from a customer about SOLIA?
Not yet! However, the fact that we consistently sell out of most items that we package in SOLIA containers speaks volumes!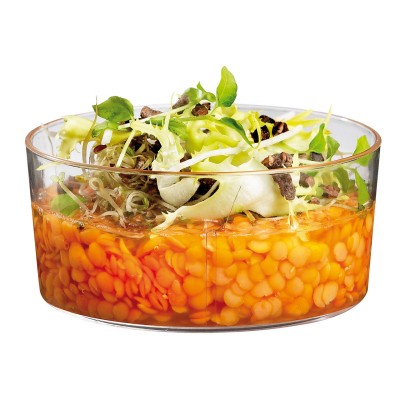 Have you ever been inspired to create a special recipe for a specific Solia item?
No, we already had the recipes! We knew what type of containers we wanted and found the perfect match with Solia's products.
Do you think it is the unique designs or the eco-friendly aspect of Solia that most appeals to your customers?
Design and very good looking food packaging are what mostly represent our « French Restaurant » side. This is the first advantage for our customers. Then the eco-friendly argument is pretty convincing also.
Have you ever recommended SOLIA to another business owner/chef?
I haven't done it yet but I would for sure! We have had great success and no issues with SOLIA, so if the occasion arose I would not hesitate.
Is there a product that you would suggest Solia make? If so, what would it be?
Nothing comes to my mind!
Tell us a little bit about Pichoun and your business in LA.
Pitchoun! has several business units in one and only location : Authentic French 'Boulangerie Patisserie' with artisan breads & homemade fine pastries, Coffee Shop & Restaurant as we serve an original breakfast, sandwich & salad range, and Caterer as we offer a full catering menu and propose custom cakes too for corporate & special private events! Our menus propose typical French dishes, with a Mediterranean twist, and lots of regional specialties from Southern France like Pan Bagnat, Pissaladiere, Nicoise Salad or Merveilles!
Everything is baked and cooked on site every morning. We use the highest quality ingredients, cage-free eggs and hormone-free meats only from local farms, organic produce & dairy, and we bake what's in season only!
What is your favorite Pichoun pastry?
I love pastries and everything that is chocolate based! Pitchoun's Lemon meringue tart is amazing, but I'm also fond of our Dark chocolate tart, made with the finest Valrhona Grand cru Guanaja chocolate!
Pitchoun Bakery - 545 S Olive St, Los Angeles, CA 90013 - (213) 689-3240 - www.pitchounbakery.com